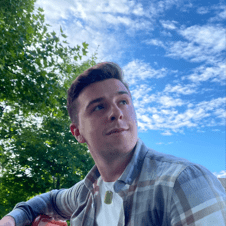 Jordan Walsh
Community Manager – Marketing
Hey everyone, I'm Jordan! As a Community Manager, I love everything marketing, communication & engagement related.
Always aiming to evolve.
❤️:
Animals, but especially dogs! Dobermans, dachshunds, & corgis have my heart 🐕.
Creating traditional & digital art (pixel-art and pin-up are my go-to styles) 🎨.
Games: Fallout New Vegas, Oblivion, Hotline Miami, Pokemon & Animal Crossing 🎮.
Music: Lana Del Rey, Mac Miller, Melanie Martinez, Mars Argo & The Neighbourhood 🌊.
Anime: Fairy Tail, Hunter x Hunter, Death Parade & Akame Ga Kill ⚔️.
Mexican food 🌮.
Gym 💪.
😖:
Wasps.
Disrespectful people.
Slow walkers.